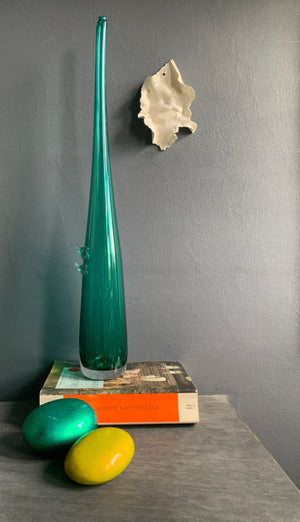 Rebekah Barnett Ceramics
'Ceramic Face 1'- One off Ceramic Sculpture by Rebekah Barnett Ceramics
Sale price Price $46.00 Regular price
Extremely lovely one off Porcelain Ceramic Sculpture by Rebekah Barnett.
This delicate but pretty sculpture is comprised of tactile paper-clay porcelain decorated with transparent gloss glaze and ceramic ash.
Each piece is a unique piece of ceramic art. 
Ready to hang on the wall. 
Double click the image to see more photos and close up detail.
Dimensions: 14 x 9 cm (at widest point)
Shipping will be dispatched within 7 days by courier service.
International Shipping Available however please contact Jasmine@Oneoffto25.com to receive a quote before placing the order.