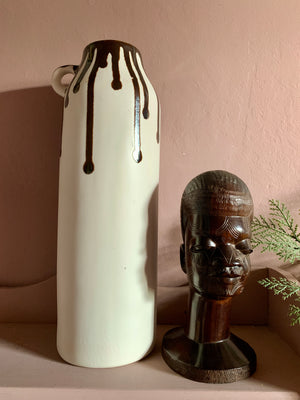 SOLD
Vintage Makonde African Sculpture
Sale price Price $0.00 Regular price
Small Vintage Makonde African Sculpture with beautiful face carvings.
This lovely sculpture will beautifully embellish any contemporary home interior and looks fabulous adorning a coffee table, a shelf or any flat surface. 
The sculpture shows minor wear and tear and a few blemishes in accordance with its age.
Dimensions: Approx 17 x 10 cm (at the widest point)
Double Click on the main image to the sculpture in more detail and from different angles.
Ships within 3 working days. 
International shipping available however please contact Jasmine@Oneoffto25.com beforehand to receive a quote.